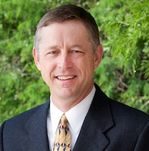 Eric Markland
COO of INTERA Incorporated
Eric Markland currently serves as Chief Operating Officer of INTERA Incorporated, an environmental engineering and water resources company based in Austin, Texas, with projects and offices located worldwide.
Prior to INTERA, Mr. Markland has served in executive leadership roles for environmental, nuclear, and civil engineering firms, as well as an institutional real estate investor/developer. In these roles, Mr. Markland has been responsible for corporate development and acquisitions, financial structuring, human resources, information technology, marketing, facilities, risk management and contracting activities. He has led the negotiation, due diligence, and execution of numerous acquisition and divestiture transactions, as well as all financial matters associated with opening offices and acquiring corporate entities in the United States, Canada, and Europe.
Mr. Markland is a graduate of the University of Texas at Austin. He currently serves on the Board of Directors for the Association for Corporate Growth (Central Texas Chapter), is an Advisory Board member for Solid Rock Brewing Company, and is chairman of the Regents School of Austin Endowment Committee. Mr. Markland and his wife have two wonderful daughters – Marlena and Ava.