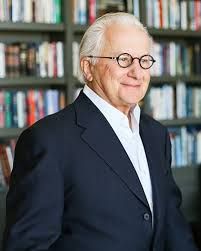 Frank P. Krasovec
CEO of Norwood Investments
Frank P. Krasovec has founded, built and monetized various successful companies over the last 30 years.
Mr. Krasovec is CEO of Norwood Investments, an entrepreneur driven investment and advisory firm. For over 30 years in this role, Frank has developed, led and provided strategic relationship development for companies in the United States, Europe and China.
Mr. Krasovec is a graduate of Ohio University, undergraduate and MBA programs. In 2005, he was elected Chairman of the Ohio University Foundation board of directors, where under his leadership, the endowment has more than doubled. Mr. Krasovec was also appointed as a Trustee on the Ohio University Board of Regents in 2008 by Ohio Governor Strickland. He now serves as Chairman Emeritus of the Ohio University Foundation.
Mr. Krasovec currently serves as Chairman and is the co-founder and primary sponsor of Dash Brands, a major quick service restaurant platform in China. In 2011, the company purchased the development rights for Domino's Pizza in China. This includes Shanghai and Beijing and certain adjacent provinces. Dash's strategy is to anchor the Domino's brand with 200+ stores by 2017. In addition, Mr. Krasovec also serves as a Senior Advisor to Swiftarc Capital, an international investment fund for public consumer goods companies in frontier markets, and Senior Advisor and partner in Texas Next Capital, a Texas based buyout fund. Prior to this, Mr. Krasovec was lead investor and/or CEO for Norwood Promotional Products (NASDAQ), Littlefield Real Estate/Norwood Properties and Rust Investment Group – Cable TV, Media Venture Capital.
Mr. Krasovec has two grown children and lives in Austin Texas with his wife Margaret. Mr. Krasovec serves on the Boards of the Paramount and State Theatres and has been active in the Austin/San Antonio chapters of Young Presidents Organization as a founding member and World President's Organization (WPO), among several other charitable involvements in the Austin community.