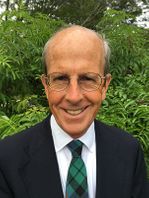 Richard T. Gilbane
Director
Richard T. Gilbane began his career in Providence, Rhode Island some forty years ago as a fourth generation owner of Gilbane Building Company, founded in 1873. His senior most staff position with the company began in 1981 as the founding vice president and manager of the Southwest office, a position his nephew Daniel M. Gilbane now holds.
Mr. Gilbane has an M.S.C.E. degree from the Massachusetts Institute of Technology and an A.B. from Harvard College.
Now retired, Mr. Gilbane and his wife, Cate, have two grown children and live between Austin, Texas and Cape Elizabeth, Maine. They are both involved in several charitable causes, governance with their family companies, and civic participation.