NCCD Board of Directors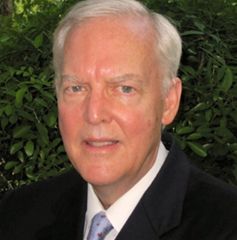 Charles G. Eden
Chairman, President and CEO
Greg Eden, founder of NCCD, began his career as a bond lawyer with the national law firm of Kutak Rock. After becoming a partner in the law firm and with his development of the concept of tax-exempt leasing, Mr. Eden opted to become a registered broker dealer specializing in public private partnerships.
Mr. Eden was a founder of the Association for Governmental Leasing and Finance, an industry-leading organization that provides guidance to those actively engaged in the government and non profit leasing and financing. For the last thirty five years Mr. Eden has served as an advisor, consultant, and developer of projects serving K-12 institutions, higher education, and state and local governments. In the course of this time period he has become nationally recognized as an expert on the subject of tax-exempt project finance. He is a graduate of Dartmouth College where he received an AB degree and the University of Virginia School of Law.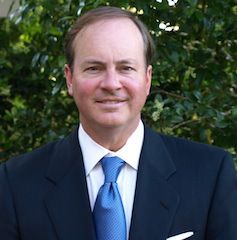 Jeb Brown
Attorney at Law
Jeb Brown is an attorney in Houston representing purchasers and developers across the real estate spectrum, including office buildings, golf courses and country clubs, master-planned residential projects, industrial, retail and restaurant projects, and multifamily projects. Mr. Brown also advises a variety of businesses in their formation, mergers and acquisitions and dispositions, as well as raising equity funds from private and institutional investors, and negotiating debt transactions with lending institutions.
Mr. Brown has a B.A. degree in history from The University of Texas at Austin and a J.D. from The University of Texas School of Law. He and his wife Kristen are the proud parents of three boys: Tucker, Barron, and Hyatt.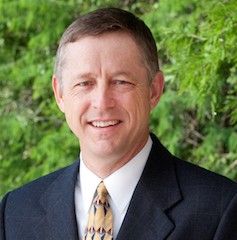 Eric Markland
COO of INTERA Incorporated
Eric Markland currently serves as Chief Operating Officer of INTERA Incorporated, an environmental engineering and water resources company based in Austin, Texas, with projects and offices located worldwide.
Prior to INTERA, Mr. Markland has served in executive leadership roles for environmental, nuclear, and civil engineering firms, as well as an institutional real estate investor/developer. In these roles, Mr. Markland has been responsible for corporate development and acquisitions, financial structuring, human resources, information technology, marketing, facilities, risk management and contracting activities. He has led the negotiation, due diligence, and execution of numerous acquisition and divestiture transactions, as well as all financial matters associated with opening offices and acquiring corporate entities in the United States, Canada, and Europe. Mr. Markland is a graduate of the University of Texas at Austin. He currently serves on the Board of Directors for the Association for Corporate Growth (Central Texas Chapter), is an Advisory Board member for Solid Rock Brewing Company, and is chairman of the Regents School of Austin Endowment Committee. Mr. Markland and his wife have two wonderful daughters – Marlena and Ava.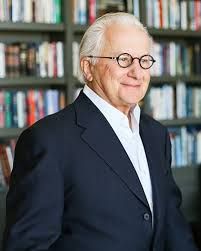 Frank P. Krasovec
CEO of Norwood Investments
Frank P. Krasovec has founded, built and monetized various successful companies over the last 30 years.
Mr. Krasovec is CEO of Norwood Investments, an entrepreneur driven investment and advisory firm. For over 30 years in this role, Frank has developed, led and provided strategic relationship development for companies in the United States, Europe and China.
Mr. Krasovec is a graduate of Ohio University, undergraduate and MBA programs. In 2005, he was elected Chairman of the Ohio University Foundation board of directors, where under his leadership, the endowment has more than doubled. Mr. Krasovec was also appointed as a Trustee on the Ohio University Board of Regents in 2008 by Ohio Governor Strickland. He now serves as Chairman Emeritus of the Ohio University Foundation.
Mr. Krasovec currently serves as Chairman and is the co-founder and primary sponsor of Dash Brands, a major quick service restaurant platform in China. In 2011, the company purchased the development rights for Domino's Pizza in China. This includes Shanghai and Beijing and certain adjacent provinces. Dash's strategy is to anchor the Domino's brand with 200+ stores by 2017. In addition, Mr. Krasovec also serves as a Senior Advisor to Swiftarc Capital, an international investment fund for public consumer goods companies in frontier markets, and Senior Advisor and partner in Texas Next Capital, a Texas based buyout fund. Prior to this, Mr. Krasovec was lead investor and/or CEO for Norwood Promotional Products (NASDAQ), Littlefield Real Estate/Norwood Properties and Rust Investment Group – Cable TV, Media Venture Capital.
Mr. Krasovec has two grown children and lives in Austin Texas with his wife Margaret. Mr. Krasovec serves on the Boards of the Paramount and State Theatres and has been active in the Austin/San Antonio chapters of Young Presidents Organization as a founding member and World President's Organization (WPO), among several other charitable involvements in the Austin community.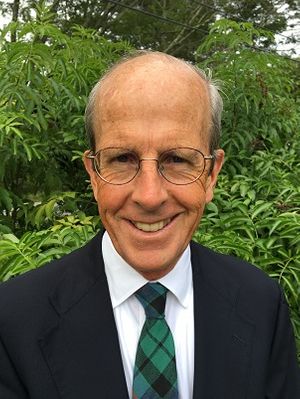 Richard T. Gilbane
Director
Richard T. Gilbane began his career in Providence, Rhode Island some forty years ago as a fourth generation owner of Gilbane Building Company, founded in 1873. His senior most staff position with the company began in 1981 as the founding vice president and manager of the Southwest office, a position his nephew Daniel M. Gilbane now holds. Mr. Gilbane has an M.S.C.E. degree from the Massachusetts Institute of Technology and an A.B. from Harvard College. Now retired, Mr. Gilbane and his wife, Cate, have two grown children and live between Austin, Texas and Cape Elizabeth, Maine. They are both involved in several charitable causes, governance with their family companies, and civic participation.